I was walking around downtown TO and realized I needed a midday pick me up, so I headed the nearest Starbucks by the subway and noticed - to my delight - that Starbucks has two new limited time iced beverages.
I love walking into Starbucks and seeing a new menu item. It's like, "SURPRISE! Something new". I love it, especially when it turns out to be what I had today. Yes, guys…today, I fell in love all over again with their latest limited edition beverage. The "Blonde and Stormy" is a delicious iced beverage new to Starbucks that I want to tell you about in my little review here.
What's in a Dark & Stormy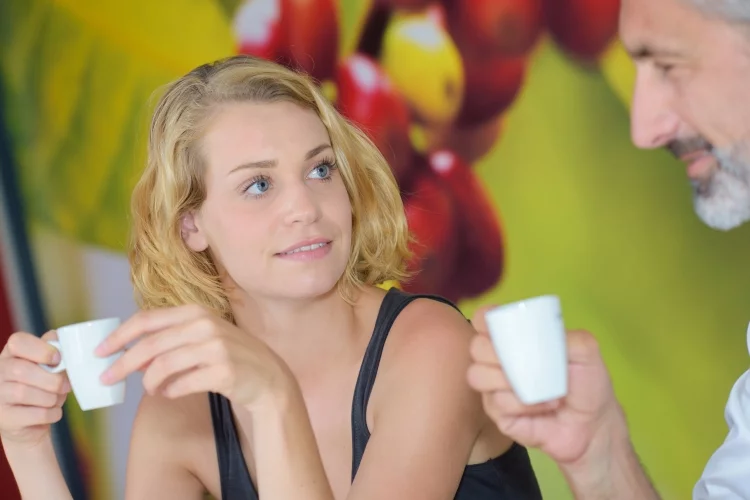 The beverage is made with layered milk, ice, Blonde Espresso and almond cold foam with cinnamon sprinkled on top. Guys, this is genius and this drink made my morning ice cap from Tim Hortons look and taste like garbage.
I was feeling great and energized to finish the rest of my day, thanks to this little drinky poo. I was so pleased that they actually added something like this to their menu. Starbucks always surprises me when it comes to how great and infatuated I become with most of their limited time beverages. Maybe I fall too hard and too fast, but this is by far the best beverage I tasted all summer.
I really enjoyed the almond cold foam with the cinnamon sprinkled on top, it made the drink extremely irresistible and went well with the drink itself. It took me about 3 minutes to drink it, I just couldn't stop.
I purchased a small, but should've bought a medium because no matter the price, this drink was well worth the pretty nickel. However, it came around $4.80 for a "tall" (small).
Unfortunately, because this drink is limited edition, I couldn't find the nutrition facts on the Blonde & Stormy, but to be honest, the drink is quite sweet, so I can imagine I don't shouldn't really worry about the calories - Unless I wanted to feel sick and regret drinking this savoury beverage.
This drink was perfect to enjoy my victories of the day, heck, even on a bad day this beverage is nothing but a treat.
I recommend checking this drink out.
Tell me whats your favourite limited time beverage by tweeting me - @Christinahacke