MANUFACTURER: HOME MASTER MODEL NO: TMULTRA WEIGHT: 18 POUNDS DIMENSIONS: 20.1 x 16.4 x 12.3" WATER WASTE TO PURE RATIO: 4:1 PERCENTAGE DISSOLVED SOLIDS ETC REMOVED: UP TO 98% REMOVES IRON: YES MODULAR DESIGN: YES DESTROYS MICRO-ORGANISMS: YES COLORS: 14 AVAILABLE WARRANTY: 5 YEARS FOR PARTS PRICE: $400+ OUR RATING: 4.9 OUT OF 5 STARS
Just over 15 million American households rely on a private well for their drinking water needs. Naturally, if you are one of them, you will be rightly concerned about the safety of the water that you are drinking.
Some people test the quality of their regularly and then some don't. Perhaps you have a well on your property that tastes great…or maybe not. Maybe it just tastes a little bit "off" and has a tendency to kill your garden plants. This could be for a number of reasons, one of which could be that your water isn't safe for human consumption. Sure, you can overlook its bad taste, but maybe you shouldn't.
Most people live in the city, and they are reliant on foul tasting tap water most of the time. This is why some of us resort to lugging huge cases of bottled water home from the store, because at least we can trust that bottled water isn't going to taste awful. On top of just tasting bad, dirty water is not good for you.
Tap Water - What's In It?
Now when we say your tap water might be "dirty", you might think "How dirty can tap water really be? It *looks* ok to me." Maybe it looks ok at a glance, but rest assured, there are probably a few things in your tap water you might like to know about.
For example, here is a video which shows some testing done on 3 types of water: distilled, reverse osmosis water, and tap water. Watch this and see what you think…
FYI, in this video the water gets tested in two ways. One is by using a TDS meter , which is a fairly inexpensive water quality tester that tests water for total dissolved solids, including salt, minerals, and metals.
Basically, the way it works is that if your water shows up as having 0 PPM (parts per million = milligrams per liter), your water is totally clean and pure. Otherwise, the further away you get from zero, the less clean your water is. You can get more information on one of the more popular TDS meters right here.
The other device used in the above video to test a water's purity is an electrolyzer, which basically roots out all of the non-pure elements in your tap's water.
If you do a test like the one done in the video, you will quickly learn exactly what you're putting into your body when you test your water with one of these devices.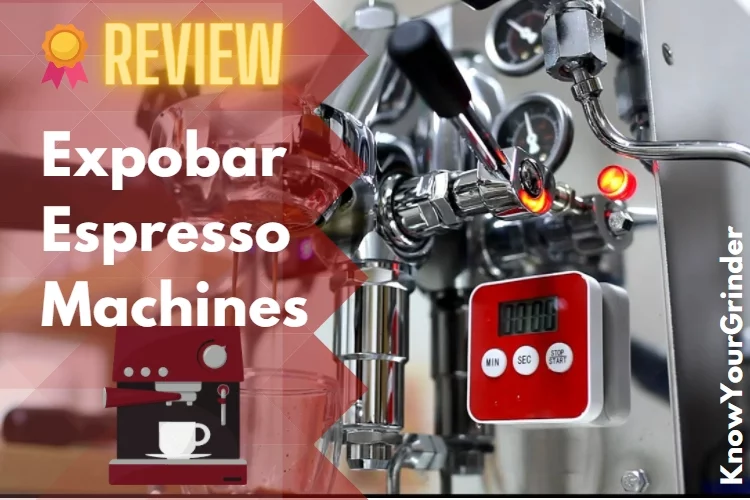 What Is RO?
If this is your situation - buying bottled water so you can avoid drinking your stinky tap water at home - then you need to know about reverse osmosis. Without getting involved in a boring chemistry lesson, this is a process used to purify water, which is used by industry and municipalities to remove the dangerous impurities from water.
What RO Does
IMPROVES TASTE OF TAP WATER
MAKES DRINKING WATER SAFE TO DRINK (PARTICULARLY FOR PEOPLE WITH WELLS)
IMPROVE QUALITY OF WATER FOR GARDEN PLANTS
PREVENTS LIME SCALE BUILD UP IN COFFEE MACHINES (AND OTHER APPLIANCES) THAT WILL CAUSE THEM TO BREAK DOWN
The Home Master RO Water Filtration System
Generally speaking, a lot of traditional reverse osmosis systems do not filter out enough micro organisms or iron to make them suitable for people with private wells.
This is where this Home Master RO system is different. It contains a filter to remove the iron, hydrogen sulfide and manganese which destroy ordinary reverse osmosis membranes.
Modular System With UV Light Filter
Instead of using a canister filter system that will eventually wear out and need expensive replacing, the Home Master boasts a modular system which will last for much longer and is also far easier to replace when it does eventually need changing.
Additionally, it comes with a UV light filter which then destroys 99.99% of micro organisms. In all there are six filtration systems in place in this unit, which ensures an exceptionally high quality of resultant water purity.
Size
The good news here is that this system is available in a variety of sizes, depending on your needs. The capacity of the tank ranges from 3.2 gallons (15 inches by 11 inches) up to a huge 53 gallons (26 inches by 46 inches) giving you plenty of choice.
Extras are available to buy additionally, these include a refrigerator kit, Artesian upgrade, permeate pump, anti microbial tubing and much more. There is the option not to purchase a faucet with the unit if you should so wish to either.
Installation
If all this sounds tempting, but you are Bill the Bodger when it comes to the dreaded D.I.Y. (Destroy it Yourself) and it's evil twin D.I.A. (Do It Again) you may be worrying about the hell you could possibly unleash upon your home… or your bank balance if you have to call a plumber.
Panic not. It is entirely possible to fit this system yourself, but it would be fair to say that you should set aside at least half a day to attempt this. The tubing is helpfully color coded and even if you do not wish to attempt installation yourself, it should fall within the skill level of a handyman to complete satisfactorily.
There are some helpful videos available (we've put the first part of a multi-part series below) to instruct you on the dos and don'ts of home installation.
Live support is also available from the manufacturers, which many customers have attested to as being of particular assistance.
…And your coffee will taste better, too!
If you own a coffee machine, the chances are that you are going to suffer from a lime scale build up that may ultimately be the cause of the machine to break down. It may well not be the only appliance that suffers this fate - dishwashers and washing machines may also be affected.
For this reason, coffee shops and cafes often install reverse osmosis filtration systems to combat this problem, to avoid lengthy and expensive machine repairs.
Similarly, domestic customers may also wish to use reverse osmosis filtration for their own consumption. Many are amazed at the results, not just in drinking water improvement, but also the turnaround in the flavor of the coffee they produce.
After all, you have spent a lot of money on the coffee grinder and the espresso machine, it figures that the next most important thing is actually the quality of the water going into it. And there is the massive added advantage of helping your coffee appliance to live a long and healthy life.
Overall
The feedback from we have heard from customers who have purchased the Home Master RO system here is overall quite positive, with a 4.8 out of five approval rating.
This RO system has everything you'll need to totally change not only the taste of your home's tap water, but it will make it cleaner, healthier, and in the long run it will save you money because if you spend a lot of money on things like bottled water, over time that adds up.
We highly recommend this unit!