QUICK STATS
PRODUCT DIMENSIONS: 20 x 14 x 14″
ACTUAL WEIGHT: 9.1 pounds
SHIPPING WEIGHT: 10.8 pounds
BURR GRINDER: YES
# OF SETTINGS: 34
BEAN HOPPER: 10 OZ
WARRANTY: ONE YEAR
MANUFACTURER: GAGGIA
MODEL NO: 8002 MDF
QUIET OPERATION: YES
LONGEVITY: LIFESPAN IS EXCELLENT
COARSE TO FINE GRIND RANGE: YES
MAIN MATERIAL: PLASTIC
COLOR: BLACK
OUR RATING: 4.5 / 5 STARS
It should not need pointing out why burr grinders are the coffee bean grinder of choice among baristas and coffee lovers alike, but just in case it does, here's why.
Blade coffee grinders mangle more than they grind. The beans are repeatedly hit by rotating blades at a high speed (a literal death by a thousand cuts).
As a result, there is no consistency to the resulting grind. There will be lumps, bumps and clumps, which, as you may know, does not help our brew whether we are going the coffee or espresso route.
Consistency is our top priority here, and only burr grinders are designed to achieve this.

So, you have read various reviews online and you're wondering which model you should go for.
Hmm…its a rather risky proposition, as burr grinders can run anywhere from $20, all the way up to thousands of dollars (commercial models). You want to make sure that you get a little something called R.O.I.

Enter the Gaggia MDF Burr Coffee Grinder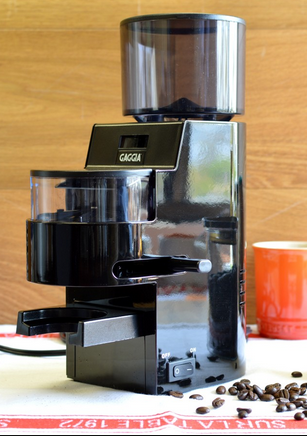 The first thing we want to say about the Gaggia MDF here is that this is a burr grinder with an attached dosing chamber, making this a "doser" not a "doserless" grinder.

Among coffee fans, to dose or not to dose is somewhat of a big deal, since you are choosing to either dole out your grinds in measured quantities, or not.
Doser grinders tend to go hand in hand with making an espresso, since this is what dosing helps with the most.
Here's a quick video on the subject of dosing and non-dosing grinders, featuring two Rancilio Rocky grinders and the Gaggia MDF.
To sum up this video briefly, what we see here is that the Gaggia MDF is comparable with the Rocky grinders in many ways, and all three grinders – the Rocky doser version, the Rocky doserless version, and the Gaggia MDF – are each a quality grinder in its own right.
What we like about the Gaggia MDF, judging from this video provided by Whole Latte Love, is that even though the Gaggia MDF usually sells for less than the Rocky (either version), it easily keeps up in terms of grind quality and overall hardware quality.
Gaggia MDF – Espresso Burr Grinder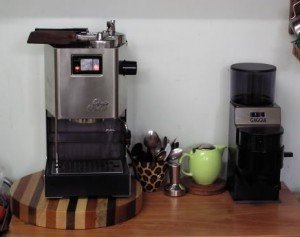 We always say that the quality of your coffee grinder, in terms of overall importance to the coffee-making process, is more important than your actual coffee maker, and many a barista would agree with this statement.
Why? Because it is at this stage where you truly can make or break the quality of your cup of coffee or espresso shot.
Grind poorly, and your coffee will definitely suffer and hence YOU shall suffer as the drinker of said coffee! Oh the humanity…

Luckily, with the Gaggia MDF, it will quite happily sit beside your 5-star all-singing, all-dancing espresso maker (like the Gaggia Classic pictured above) to produce the best results possible.
For the performance of the grinder, this one scores a full five out of five. However, there are other considerations as well…

Capresso 56001 Infinity Conical Burr, Black

Baratza Encore Conical Burr Coffee Grinder

Hario Ceramic Coffee Mill – "Mini-Slim Plus"

Rancilio Hsd-Roc-Sd Rocky Espresso Coffee Grinder

Breville Bcg820Bssxl The Smart Grinder Pro Coffee Bean Grinder, Brushed Stainless Steel

Noise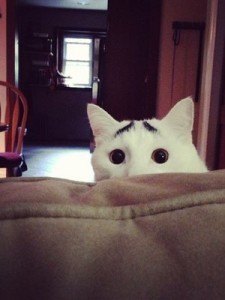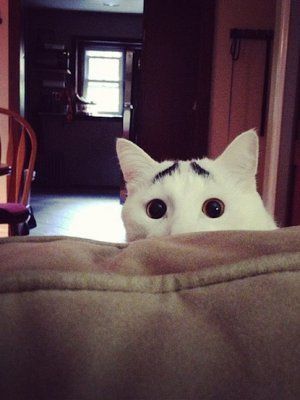 The Gaggia MDF is one of the least noisy grinders out there, but it does of course make some noise as it is an electric model. Indeed, your cat may not be a fan of this sound.

For us humans, appliance noise will always be a consideration if you have a partner, roommate, or someone who is a light sleeper in the vicinity like a neighboir.
If noise is a deciding factor, then we think this is one of the better grinders to go with, but you can watch the video below to decide for yourself.
Grinding starts at 2:50 and you'll get a good sense of the type of noise this grinder makes.

Cleaning
Here, we think this model loses a few points. This is not the easiest machine to clean out there, no matter what the manufacturer might try to tell you.
Phrases like "need to dissemble completely" and "fiddly" keep cropping up in some of the reviews I've seen for the Gaggia MDF.
Gripes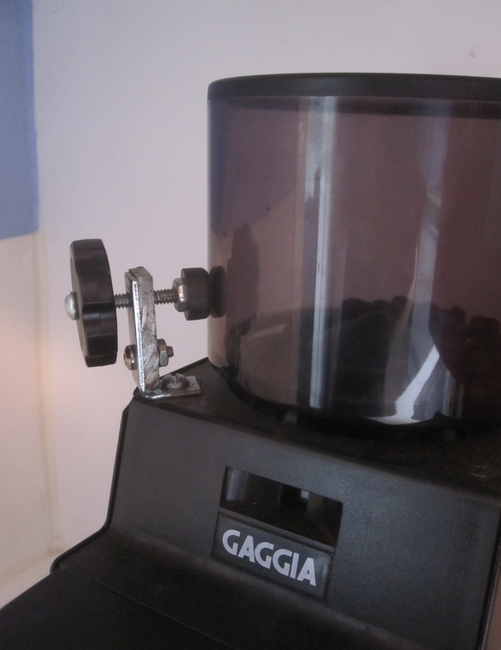 Its not all coming up roses for the Gaggia MDF. Many reviews include some trash talking about this grinder.
The doser is the one part of the operation that everyone seems to have a problem with. Customers say it's not big enough, it needs refilling too much, it's hard to tell how much it needs to be filled, it is not detachable, and so it goes.
Overall, we personally think that some of these gripes are rather unfounded, but people are entitled to their opinions.
While some of these complaints may not be false, we would wager to say that these are more of the forgivable kind of flaws, rather than the kind of complaints that actually point to this being an inferior product.
Clearly the Gaggia MDF is well built, but we did want to share some of these complaints with you as you may run into them yourself.

Longevity
Longevity is one of the major plus points for this machine. Happily, this burr grinder is expected to last a long time.
Ten years plus has been reported by some pleased owners. For a product that is somewhere in the mid-range in terms of pricing, knowing this thing won't die on you is welcome news.

Customer Quotes
"This was a really great buy at the price that I paid for it. The doser is bit fiddly but the machine itself has lasted 9 years and still runs fine."
"Makes rather a mess all over the counter and could do with rubber feet to steady it when it's grinding, but it grinds fantastically and makes great coffee so all is forgiven."
"This was a wedding present and it still grinds brilliantly and has outlasted my marriage by several years now!"
"In this day and age it's so refreshing to have something that doesn't just instantly die on you the second the warranty is up. This has kept me going for nearly eleven years and the only cleaning I have done with it so far, has been with my hoover!"
"If you are an espresso lover like me, searching for the perfect grinder, no 6 on this machine is the one to use and the crema is perfect every time – I say buy it."
OVERALL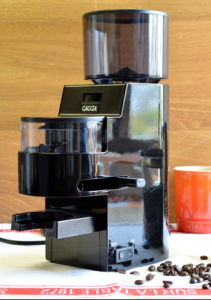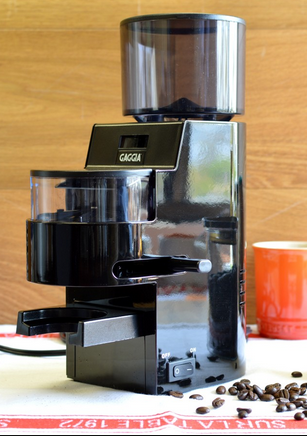 All in all, this is a very good burr grinder for the price that it is. It may only come with a one year warranty, but it will possibly last you years, perhaps even decades with careful use and maintenance.
Yes there are one or two issues, with qualms about the doser being the most prevalent, but like anything else, it can be gotten used to and worked around.
We don't think the design of the doser is really to blame – rather, customers just seem to focus on this part of the grinder as a sticking point for some reason.

The bottom line is that actually grinds coffee beans very well indeed, in a variety of different levels (34 to be precise).
More crafted for longevity and practicality than style, this will do the job and do it well for years to come.
The Gaggia MDF is an extremely good choice, if you want to spend more than just a few dollars, but don't want to go overboard and into the world of commercial grinders.
RELATED VIDEOS
Hamilton Beach 49980A Coffee Maker, Single Serve Black/Stainless Steel

Breville Bes880Bss Barista Touch Espresso Maker, Stainless Steel